Innovation with Tusa Reef Tours
By choosing Tusa Reef Tours for your Great Barrier Reef experience you can sure of modern equipment, a highly experienced crew and the latest technology to enhance your day.
We strive to provide our guests with unique and unforgettable experiences by incorporating the latest technology and techniques. We are dedicated to helping you discover the wonders of the underwater world in new and exciting ways.
Join us on an adventure and see firsthand how our innovation is revolutionizing the way our guests experience the Great Barrier Reef.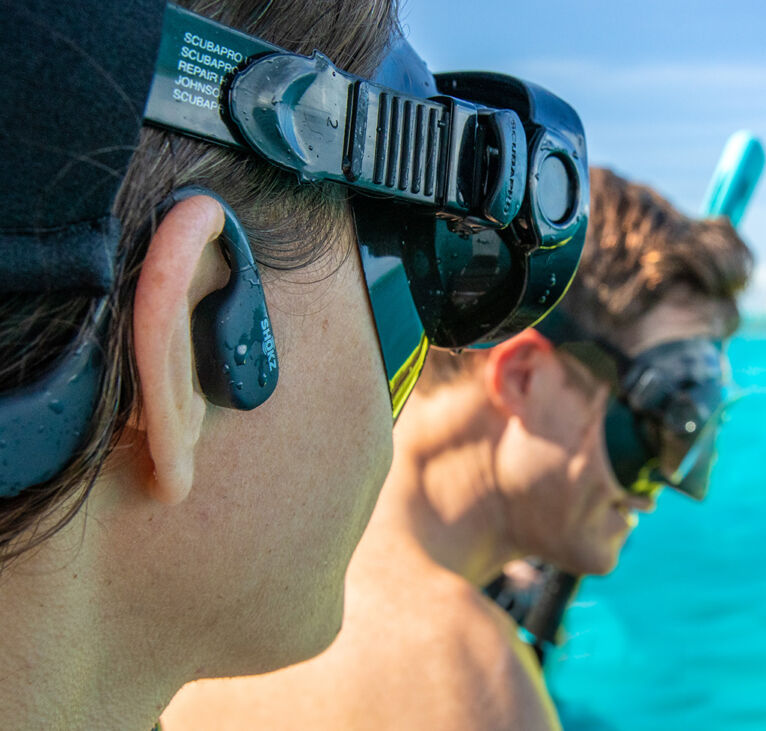 Underwater Reef Commentary
Unique to Tusa Reef Tours, our all inclusive day trip includes the opportunity to explore the stunning beauty of the reef while listening to a recorded commentary using state-of-the-art waterproof bone conducting headphones. Unlike traditional headphones, this technology allows guests to hear the commentary while still being aware of their surroundings and without obstructing their ears. Our knowledgeable Marine Guide provides a fascinating tour about the marine life, coral formations, and the history and significance of the Great Barrier Reef. Whether you're a seasoned snorkeler or new to the activity, this immersive experience is guaranteed to be unforgettable and available to all guests.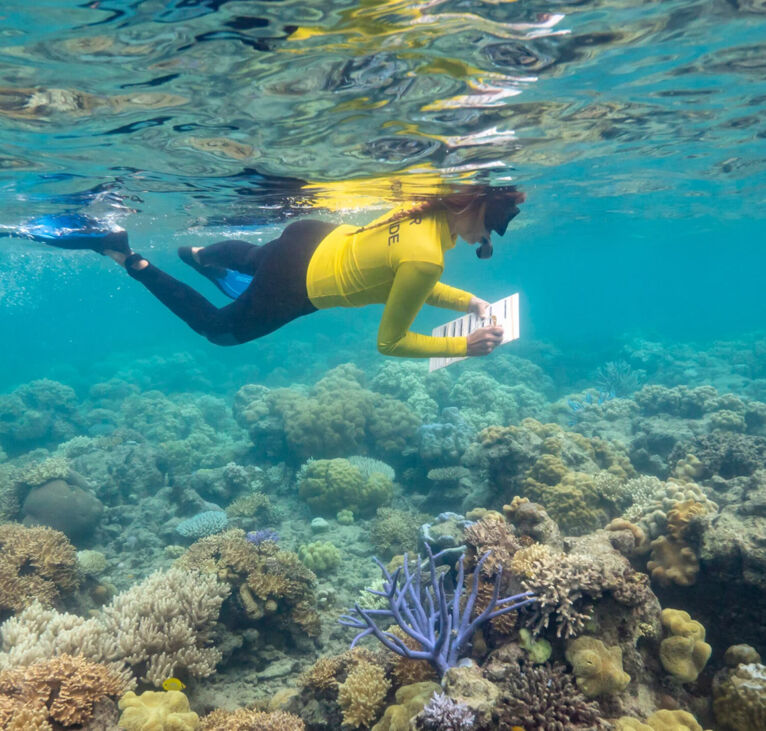 Citizen Science Initiatives
Join us on an exciting Great Barrier Reef tour that goes beyond just experiencing the stunning beauty of the reef. As part of our commitment to conservation and education, we offer guests the opportunity to participate in citizen science projects that contribute to one of the world's largest science initiatives. Our guests can participate in the Eye on the Reef program led by passionate Marine Biologists and knowledgeable Marine Guides. While exploring the Great Barrier Reef through guided snorkel sessions and captivating scuba dives, guests will be able to collect valuable survey data along the way. The Tusa crew is dedicated to reef preservation and will assist guests in using the Eye on the Reef app. Come be a part of something meaningful and help make a difference for the Great Barrier Reef. This experience is available for all guests and is part of our all-inclusive reef tour.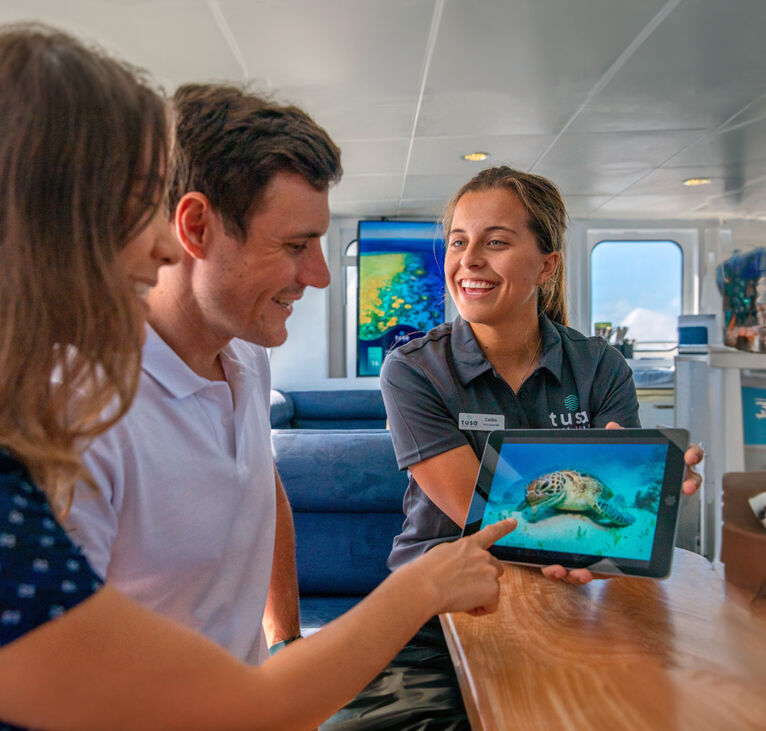 Reef Discovery
For over 40 years, we have been sharing our knowledge with visitors to the Great Barrier Reef and our team are on hand all day to help answer your questions. Our goal is to inspire you to want to learn more. Whether that is through our guided tours or self discovery. Our tour provides guests with iPads equipped with interactive guides about the reef, allowing them to self-explore and learn about the incredible marine life and coral formations that make the reef so unique. These interactive guides provide a wealth of information, from identifying different fish species to understanding the reef's complex ecosystem. Our onboard marine guides also provide a reef presentation during the day, offering additional insights and answering any questions guests may have.