Get to know the exceptional crew of the Tusa Reef Tours team before you join us onboard!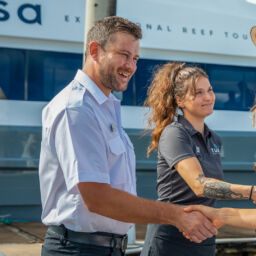 Captain
Our captain is responsible for the operation of the vessel, including its navigation, maintenance, and crew management. The ship captain will carefully select the best dive sites to visit for the day based on the conditions on the Outer Reef.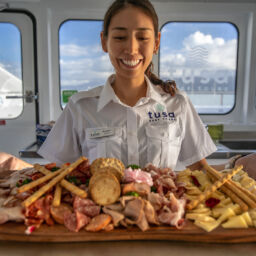 Chef
Our in-house chef carefully crafts the cuisine served onboard Tusa using only the freshest and finest locally sourced ingredients. Indulge in our delectable menu, designed to satisfy your taste buds and elevate your reef experience.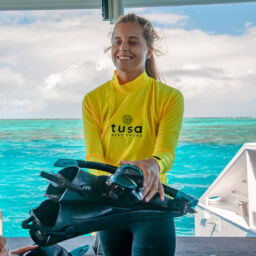 PADI Instructors
The PADI Instructors onboard Tusa Reef Tours will lead our certified divers on their underwater adventures and will help you load gear, check in our divers and help with other essential tasks while onboard.